iPhone 5c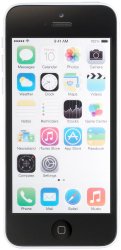 So, I upgraded my iPhone 4 to the new Apple iPhone 5c 32GB (White) – Verizon Wireless
. I hadn't upgraded the iOS from 6 to the iOS 7 because I had heard so many horror stories about that iOS.
I have to admit, that for me, the upgrade from iPhone 4 to iPhone 5c was a nice improvement. I guess the way I was looking at it, with a new phone comes the new iOS for me to learn as well. I'm still learning how all the features work, there is some adjustments and a learning curve. But for the most part, I'm absolutely loving this iPhone 5c.
I work as a contractor in the Middle East. Working in the Middle East brings me further away from my family back stateside. Apple has stated that all iPhone 5 series phones are unlocked. I put it to the test with my most recent trip to the Middle East. I took out the Verizon SIM and replaced it with a SIM from local network I intended to use. With this SIM purchase, I also purchased a monthly data plan. I'm able to use the iPhone 5c on this carrier for voice and data with no problems what so ever. I am very pleased with this smartphone so far.
This iPhone 5c has a substantially larger storage capacity (32Gb) vs the iPhone 4 series. With the larger retina display, I am able to see more of everything intended on the display. The speakers produce better sound quality and are louder in volume. I like the fact that the iPhone is smaller in thickness and lighter in weight as well. The camera on the iPhone 5c takes much better pictures than it's predecessor as well. The pictures are more clear, crisp and much easier to edit on the spot.
All in all, I am very pleased with my choice to purchase the iPhone 5c. Verizon Wireless also has a deal where they will take your old smartphone off your hands for an average refund ($100 in good condition). Apple Phones
and Samsung Network Phones
are the top rated Smartphones on the market. It seems to me that Apple & Samsung continue to push and challenge each other for whom can put out the better phone.
---
Technical Details
Size: 32 GB | Color: White
Size (LWH): 2.33 inches, 0.35 inches, 4.9 inches
Weight: 4.64 ounces
›  See more technical details
---
Product Details
Size Name: 32 GB | Color: White
Product Dimensions: 2.3 x 0.4 x 4.9 inches ; 4.6 ounces
Shipping Weight: 9.6 ounces
Shipping: Currently, item can be shipped only within the U.S.
ASIN: B00F3IFJH8
Item model number: 5c
Average Customer Review:

4.4 out of 5 stars

  

See all reviews

 (7 customer reviews)
Amazon Best Sellers Rank: #29,067 in Cell Phones & Accessories (See Top 100 in Cell Phones & Accessories)
Product Description
Size: 32 GB | Color: White
From the Manufacturer
Apple New iPhone 16GB – Unlocked
iPhone 5c,White, 32GB